Learn more about your provider below
Dr. Hamtaee is a local Polk county resident. He moved to the area when he was in the 5th grade. Dr. Hamtaee graduated from Winter Haven High School.
College Academics:
Bachelor's Degree of Science (BS):
Dr. Hamtaee received his Bachelor's Degree from the University of Florida. Dr. Hamtaee has a Bachelor's in Science with a major in microbiology and cell science. He also has double minor in nutrition and chemistry. After completion of his Bachelor's degree from the University of Florida, Dr. Hamtaee pursued his passion in the healthcare field.
Chiropractic College:
Dr. Hamtaee always had an interest in chiropractic medicine. He has endured a lot of training to become an experienced Lakeland chiropractor. He pursued his interest and attended chiropractic school at Life Chiropractic College, located in Marietta, Georgia. Dr. Hamtaee pursued a career in the chiropractic field to provide an unrivaled quality of patient care and satisfaction. Dr. Hamtaee has several additional chiropractic certifications. He obtained these certifications to be able to perform a variety of Lakeland chiropractic treatment, ensuring each patient receives the appropriate care provided by a Lakeland chiropractor. Dr. Hamtaee has the following chiropractic certifications.
Post Graduate Education & Certifications:
Accident Reconstruction
MRI disc Pathology
Neurodiagnostic, Imaging Protocols & Pathology of the Trauma Patient
Crash Dynamics and its Relationship to Causality
Documentation & Reporting for the Trauma Patient
Impairment Rating Certification 
Spinal Decompression Certification
Dr. Hamtaee is married and he and his wife currently reside in Winter Haven, Florida. His wife also practices in the medical field. She is a dermatologist in Winter Haven, Florida.
If you, or someone you know can benefit from the chiropractic treatment provided by Dr. Hamtaee and the Florida Spine and Injury Institute, Please contact our Lakeland chiropractic center.
Top 3 Reasons to Get Checked Immediately After an Acciden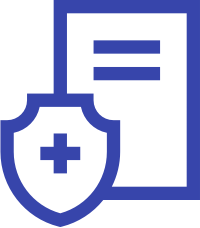 Insurance requires that you be checked by a qualified physician within 14 days after your accident.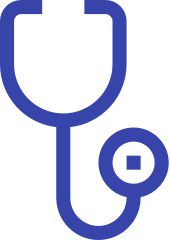 The sooner you receive care, the faster you can be diagnosed and receive the proper medical treatment.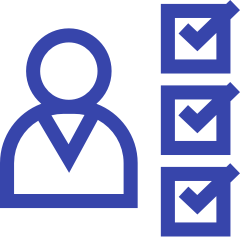 Our clinic has helped hundreds of auto accident victims receive care and information about what's next.
Why our patients trust our care
Ok~so where do I begin? First off~This place is ABSOLUTELY AMAZING! I have been going to chiropractors since I was 16 due to my asthma & I honestly have never found a facility that has offered all the services that Florida Spine & Injury Institute does, along with the amazing personalities within!! This place is IMMACULATE, as well~WHAT A BONUS!! The staff is WONDERFUL!! 100% professional, very compassionate & always friendly & eager to help! I honestly did not think I would ever start to feel better, but the staff reassured me & helped me to stay positive & even wiped away some tears! Last but not least~ Dr. Mohammad Hamtaee is ABSOLUTELY PHENOMENAL! There are no words to describe his level of patient care! His compassion and professionalism, along with his OUTSTANDING Chiropractic expertise ~ is above and beyond! There truly are no words~ you need to experience it for yourself~ TRUST ME! Thank you so much, DR. Hamtaee & staff~ you are all truly a blessing!! WE LOVE YOU GUYS!!
Clean, professional, efficient, knowledgeable and ethical are words I use to describe this facility. I have been treated with exceptional care after being in a car accident and having back problems. Dr. Hamtee and his staff really go out of their way to make sure that every client feels valued & knows the importance of their personal care. If you are concerned about covid19 then look no further. This is the best!
This place is amazing! After I had an accident the Dr. helped me with any questions I had and also recommended some great attorneys for my case!! The staff was professional and very nice. The facility was very clean and always smelled great!
After being in a Auto accident I was fortunate to receive Physical Therapy from Dr Hamtaee. The whole team is awesome. I cannot speak highly enough of this practice from excellent bed side manners to the personal and friendly staff.
Excellent service. Very well trained professionals. They really care about your treatment. They are extremely patient when it comes to helping their clients. I highly recommend Dr. Hamtaee and his staff to everyone.
If you've been injured, don't wait.
Get Checked Now!
Fill the form and we will get in touch with you immideately!
| | |
| --- | --- |
| Monday | 09:00 AM – 7:00 PM |
| Tuesday | 09:00 AM – 7:00 PM |
| Wednesday | 02:00 PM – 7:00 PM |
| Thursday | 09:00 AM – 7:00 PM |
| Friday | 09:00 AM – 1:00 PM |
| Saturday | Closed |
| Sunday | Closed |