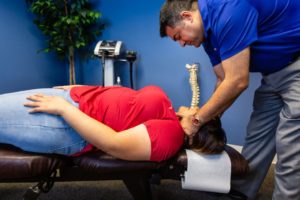 Post published:

November 20, 2020
When you have tried physical therapy and other treatments for chronic back pain with little or no success, your doctor might be starting to talk about surgery. If you want to try to avoid a long and hard recovery, you'll need to find other alternative treatments. Spinal decompression is a completely safe non surgical solution to chronic lower back pain caused by sciatica and disc disorders or conditions. But what is it, and how does it help? Here's what you need to know.
What is spinal decompression?
Spinal decompression is essentially a series of strategic and controlled stretches. It is a treatment thought to relieve back pain by relieving pressure on the affected discs. It is a particularly effective treatment for patients with herniated discs or degenerative disc disease.
(more…)