¿LESIONADO EN UN ACCIDENTE AUTOMOVILÍSTICO?
Busque atención médica dentro de los 14 días para que pueda presentar un reclamo de seguro PIP.
¿Sabías?
Los estudios muestran que un impacto a velocidades inferiores a 10 MPH puede causar lesiones al conductor y a los pasajeros de un vehículo.
¿Sabías?
La ley de Florida establece que solo hay 14 días a partir de la fecha de su accidente para ser visto por un profesional médico a fin de utilizar su cobertura PIP.
¿Sabías?
Podemos brindar tratamiento si tiene un abogado que pueda emitir una LOP (Carta de protección).
¿Sabías?
Vemos pacientes lesionados por cualquier circunstancia. Te podemos ayudar. Le haremos una evaluación y estableceremos un plan de tratamiento que mejor se adapte a sus necesidades.
Servicios y referencias que brindamos
Neurología / Neurocirugía
Referencias a un Neurólogo o Neurocirujano de confianza y especialmente capacitado. Si sufre de: dolores de cabeza, dolor crónico, mareos, entumecimiento y hormigueo o debilidad después de un accidente, es posible que deba ver a un neurólogo o neurocirujano.
Cirugía Ortopédica / Ortopédica
Referencias a nuestro propio especialista en ortopedia confiable y capacitado. Es posible que desee ver a un especialista en ortopedia si tiene: Dolor muscular, articular o óseo que comenzó después de una lesión o accidente. Un tendón desgarrado o roto. Inestabilidad o dislocación de un hombro, rodilla o cadera.
Manejo del dolor / Medicamentos
Referencias a un especialista en manejo del dolor confiable y capacitado. Si sufre de dolor crónico o dolor agudo insoportable después de un accidente, es posible que deba consultar a un especialista en manejo del dolor.
Fisioterapia / Fisioterapia
Tenemos tratamientos internos para ayudar con el dolor agudo y crónico de cuello y espalda. Es crucial recibir tratamiento inmediatamente después de un accidente para minimizar el daño a largo plazo en los músculos y tejidos blandos. Ofrecemos una variedad de tratamientos que incluyen, entre otros, estimulación eléctrica, terapia manual, ejercicios terapéuticos y tracción intersegmentaria.
terapia psiquiátrica
Referencias a un Psiquiatra o Psicólogo de confianza y capacitado. Es posible que tenga PTSD si experimentó o fue testigo de un trauma grave, como un accidente automovilístico, y desarrolla algunos de los siguientes síntomas: comportamientos de evitación, cambios en las reacciones emocionales, recuerdos intrusivos o cambios negativos en el pensamiento y el estado de ánimo.
Evaluaciones de EMC (condición médica de emergencia)
Nuestro propio especialista en ortopedia puede determinar si tiene una condición médica de emergencia. Esta evaluación otorga acceso a los beneficios completos de la cobertura PIP de $10,000, sin ella sus beneficios están limitados a $2,500.00.
Las 3 razones principales para hacerse revisar inmediatamente después de un accidente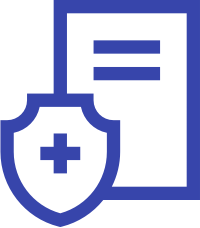 El seguro requiere que lo revise un médico calificado dentro de los 14 días posteriores a su accidente.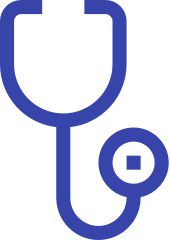 Cuanto antes reciba atención, más rápido podrá ser diagnosticado y recibir el tratamiento médico adecuado.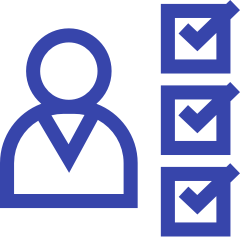 Nuestra clínica ha ayudado a cientos de víctimas de accidentes automovilísticos a recibir atención e información sobre lo que sigue.
La regla PIP de 14 días de Florida
La regla de 14 días del PIP de Florida requiere que cualquier víctima lesionada busque atención médica dentro de los 14 días posteriores a un accidente.
Si cree que sufrió lesiones, es fundamental que consulte a un médico de inmediato para obtener la atención que necesita. Si no busca atención dentro de las primeras dos semanas después de un accidente, es probable que su aseguradora rechace su reclamo.
Le recomendamos que busque atención médica incluso si no está seguro de haber sufrido lesiones. Muchas lesiones tardan horas o incluso días en aparecer.
Acerca del Instituto de Columna Vertebral y Lesiones de Florida
Un centro quiropráctico de Lakeland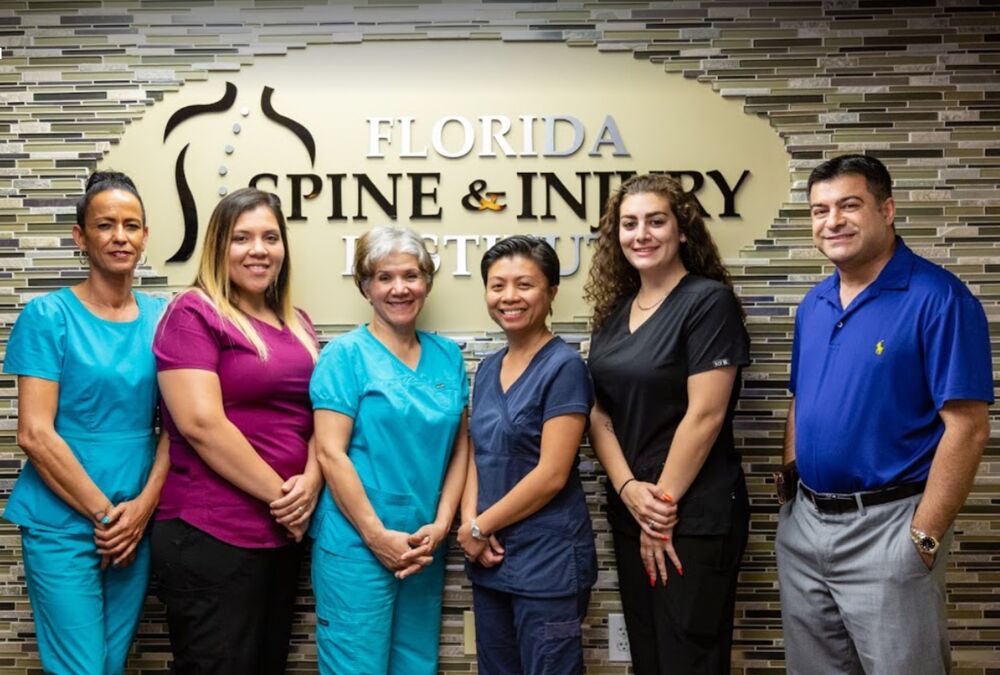 El Florida Spine and Injury Institute es un centro quiropráctico de Lakeland. Somos una clínica orientada a la comunidad y la familia. Nuestro centro trata una variedad de lesiones. Las lesiones que tratamos incluyen: dolor lumbar crónico, dolor lumbar crónico, protuberancias de disco, hernias de disco, así como lesiones sufridas como resultado de un accidente automovilístico. Nos enorgullecemos de nuestras instalaciones y de nuestro enfoque orientado al servicio al paciente de alta calidad para la medicina quiropráctica. También brindamos servicios de masaje Lakeland a nuestros pacientes. Nuestra oficina fue fundada por el Doctor Mohammad Hamtaee, DC. El doctor Hamtaee tiene una pasión inquebrantable por curar las heridas de sus pacientes mientras brinda un ambiente tranquilo y relajante dentro de la clínica.
Cirujana ortopédica y quiropráctica
Lakeland
El Dr. Hamtaee y el Dr. Zemankiewicz brindan una atención excepcional a todos los pacientes que visitan el Florida Spine & Injury Institute of Lakeland.
Por qué nuestros pacientes confían en nuestra atención
Bien ~ entonces, ¿por dónde empiezo? En primer lugar ~ ¡Este lugar es ABSOLUTAMENTE INCREÍBLE! He estado yendo a quiroprácticos desde que tenía 16 años debido a mi asma y, sinceramente, nunca he encontrado un centro que haya ofrecido todos los servicios que ofrece Florida Spine & Injury Institute, ¡junto con las increíbles personalidades dentro! Este lugar también está INMACULADO ~ ¡QUÉ BONIFICACIÓN! El personal es MARAVILLOSO!! ¡100% profesional, muy compasivo y siempre amable y dispuesto a ayudar! Honestamente, no pensé que alguna vez comenzaría a sentirme mejor, pero el personal me tranquilizó y me ayudó a mantener una actitud positiva e incluso me limpió algunas lágrimas. Por último, pero no menos importante~ ¡El Dr. Mohammad Hamtaee es ABSOLUTAMENTE FENOMENAL! ¡No hay palabras para describir su nivel de atención al paciente! ¡Su compasión y profesionalismo, junto con su EXCELENTE experiencia en quiropráctica ~ están por encima y más allá! Realmente no hay palabras ~ necesitas experimentarlo por ti mismo ~ ¡CONFÍA EN MÍ! Muchas gracias DR. Hamtaee y personal ~ ¡todos ustedes son realmente una bendición! ¡¡LOS AMAMOS CHICOS!!
Limpio, profesional, eficiente, informado y ético son palabras que utilizo para describir esta instalación. Me han tratado con un cuidado excepcional después de sufrir un accidente automovilístico y tener problemas de espalda. El Dr. Hamtee y su personal realmente hacen todo lo posible para asegurarse de que cada cliente se sienta valorado y sepa la importancia de su cuidado personal. Si le preocupa el covid19, no busque más. ¡Esto es lo mejor!
¡Este lugar es increíble! ¡Después de que tuve un accidente, el Dr. me ayudó con cualquier pregunta que tuviera y también me recomendó algunos abogados excelentes para mi caso! El personal fue profesional y muy agradable. ¡La instalación estaba muy limpia y siempre olía genial!
Después de sufrir un accidente automovilístico, tuve la suerte de recibir fisioterapia del Dr. Hamtaee. Todo el equipo es genial. No puedo hablar mejor de esta práctica, desde los excelentes modales junto a la cama hasta el personal amable y personal.
Excelente servicio. Profesionales muy bien formados. Realmente se preocupan por su tratamiento. Son extremadamente pacientes cuando se trata de ayudar a sus clientes. Recomiendo encarecidamente al Dr. Hamtaee y su personal a todos.
Con una ubicación céntrica en el corazón de Lakeland, FL y a menos de 10 millas de Bartow, Auburndale y Plant City, FL.
| | |
| --- | --- |
| Lunes | 09:00 AM – 7:00 PM |
| martes | 09:00 AM – 7:00 PM |
| miércoles | 02:00 PM – 6:00 PM |
| jueves | 09:00 AM – 7:00 PM |
| Viernes | 09:00 AM – 1:00 PM |
| sábado | Cerrada |
| Domingo | Cerrada |